Vivian Charlop Memorial Scholarship Fund
Please click here to make a donation.
Vivian Charlop was an esteemed colleague and supporter of the arts at Queens College. We are proud to launch this scholarship in her memory, so that she may continue to support aspiring artists in our borough for years to come.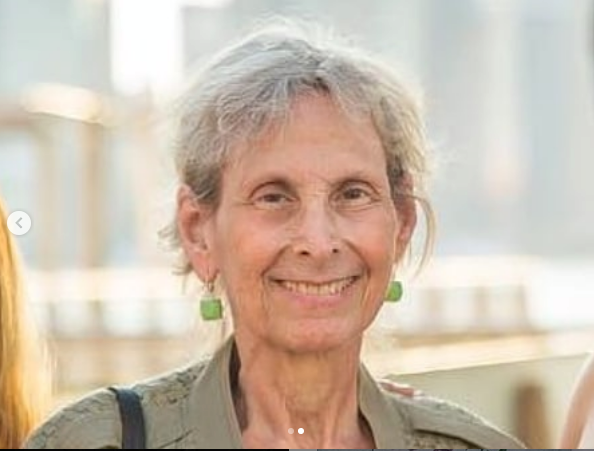 Vivian Charlop (1951 – 2019)
Vivian joined Queens College's Colden Center in 1981 as box office manager and quickly rose to Associate Director in 1982, expanding the Center's programming with family and music and comedy series; arts education programs; and growing the classical music series that had already existed. Vivian became the Director of Colden Center in 1991. In this new role, she developed programs for children in the areas of classical music, dance, and jazz. Most importantly, under her leadership Colden Center underwent a major renovation, which included Colden Auditorium, Goldstein Theatre, and LeFrak Concert Hall, thanks to a 10 million dollar gift to the College by Selma and Max Kupferberg. Colden Center was then renamed Kupferberg Center in their honor and was restructured to serve as umbrella organization for all the arts entities on the campus of Queens College.
Vivian Charlop retired and passed away shortly thereafter having served at Kupferberg Center for the Arts for almost 40 years. She leaves a strong programming foundation that serves all communities in Queens, from public school children to senior citizens; from the Queens College campus community to audiences in Long Island City and the Rockaways, and most other neighborhoods in between. Donations to the Vivian Charlop Memorial Scholarship Fund will go towards a fund that will support students at Queens College seeking careers in the performing arts.
If you prefer to make a donation by check, please make out to the Queens College Foundation (with the Vivian Charlop Memorial Scholarship listed in the memo line) and mail to Queens College, Kiely Hall 907, 65-30 Kissena Blvd, Flushing, NY 11367.
The scholarship fund will be endowed once the fund threshold is reached, and awards will be given from the interest of the fund. If the threshold is not reached in an amount of time agreed upon by the Charlop family, the fund will not be endowed and awards will be given from the principal.
Please click here to make a donation.